We've got Table Tennis too!!!
Looking to play pool with friends and enjoy a few chilled beers? We're a Dublin city center pool hall that's just a little different. We have high quality British and American pool tables, offer BYOB and an eclectic new vibe!
RATES:
TABLE HIRE
Sunday to Wednesday €15 PER HOUR per table.
Thursday to Saturday €20 PER HOUR per table.
BYOB €5 p/p
BOOKING BY PHONE ONLY (01)5375767
We are currently only taking small bookings by phone 015375767
Covid 19 statement
– We are operating alternate Pool and table Tennis to aid with social distancing
– We've installed Award Winning OZONE OZ1000T machines which are 99.9% effective on viruses, mold, bacteria, fungi and odor! OZ1000T machines have been proven to kill SARS Corina virus in 17 separate studies.
– There's more than 18 sanitizer dispensers throughout the Hideout and with all tables, disposable gloves supplied.
– Enhanced cleaning of all areas and toilets.
– Enhanced cleaning of all surfaces and regular touch points including doors and equipment.
– Enhanced cleaning of all pool tables and table tennis tables.
– Installation of safety shields at till points to protect both staff members and customers.
All of our staff have received revised training on personal hygiene, hand washing procedure and cleaning procedures.
I'm addition P.P.E is available to all of our staff to ensure their own safety and that our customers.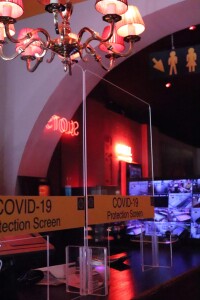 All staff members will be required to stay at home if they feel unwell prior to their shift and will be required to follow the isolation and health guidance given by the government.
Upon returning to The Hideout Pool Hall, we ask that you please adhere to Government guidelines on social distancing and hand washing procedures, to ensure that each customer can enjoy themselves!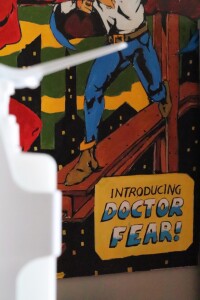 We will have a limited customer capacity in the Hideout as per Government guidelines, so they might be times when we must ask customers to wait before entering the building.
Although we will continue to accept cash we would encourage customers to use contactless payments where possible.
The Hideout team have been working hard to ensure that the place is as safe as possible for you to enjoy your fun while with us.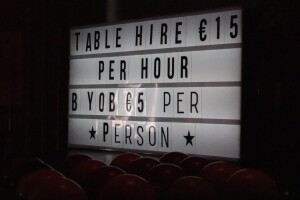 Looking forward to welcoming you all back over the next few weeks.
If you do fee unwell, please do not visit The Hideout in line with Government guidelines.