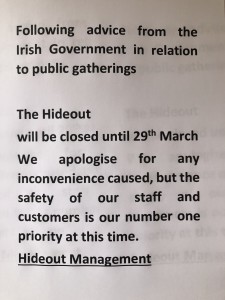 The Hideout
We've got Table Tennis too!!!
Looking to play pool with friends and enjoy a few chilled beers? We're a Dublin city center pool hall that's just a little different. We have high quality British and American pool tables, offer BYOB and an eclectic new vibe!
RATES:
STUDENTS Sunday to Wednesday €12 Per hour Per table.
TABLE HIRE €15 PER HOUR per table.
BOOKING BY PHONE ONLY (01)5375767